Another project for baby boy! This was my first time making baby shoes, and I love how these turned out.
Here
is the pattern that I used. Check out their other patterns, they have some really cute ones (especially for girls!).
It's hard to tell by looking at the pictures just how small these are, but they're tiny! I made the 0-3 month size, and they're about 3.5" long.
They're fully lined on the inside. To do this, you have to sandwich the whole shoe between the sole and the sole lining, and sew around it. This part was really difficult with the pieces being so small but worth it for the professional finish!
I loved making these and now have
lots
of plans for other baby shoes. I bought
the pattern
for these baby "TOMS":
I also like
this one
: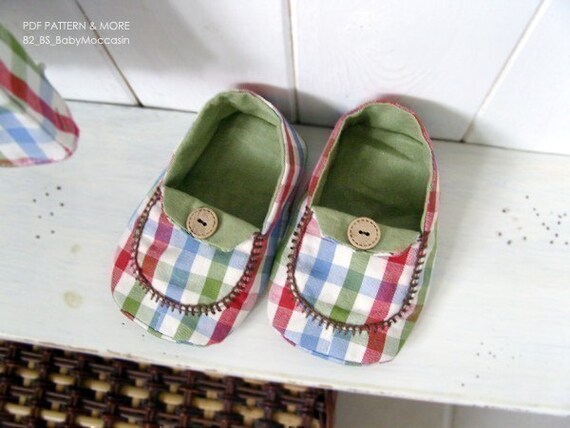 I love the style of
these boots
you can buy on Etsy, but they're actual shoes, not a pattern! I'm planning to find a similar pattern, or alter a pattern so that I can sew some shoes like these in grey suede.
Here
is a pattern that I think could be easily made into something more like these boots.